Hi,
I have 3 questions about backup:
1.
Why does my auto create backup after work period ends not backup ? See picture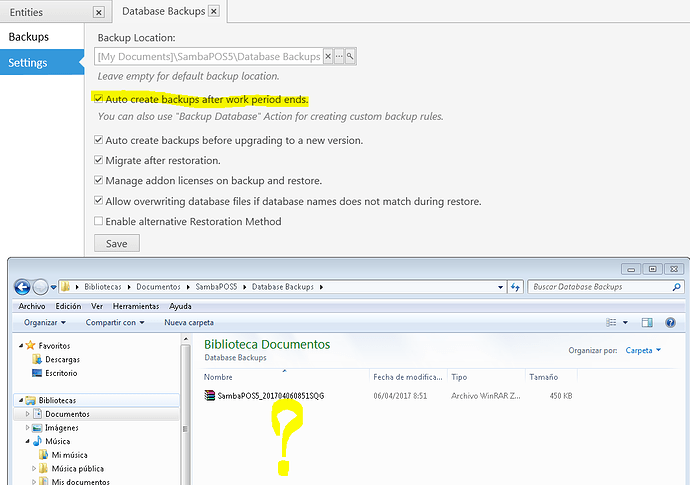 2.
I want to restore my database on another computer - computer 2 - with fresh version of SambaPOS v5, SQL Server 2014 and sample data. To be sure it works and also to test my modifications before implementing them in production.
Does Manage addon licences on backup and restore does what I think it does?
If I uncheck that property for both backup and restore, I'll be working as unregistered on computer 2 and I will have no problem of Licences, right?
3.
Can I make a manual backup on a running system or do I have to end working period and/or logoff all users?
Thanks in advance,
(My next questions will surely be what customization is kept in the database and what are kept on plain files on terminal. As I am completly using the base SambaPOS with really few customization, I am expecting to have everything on Computer 2)
Marc