Odd one, today have tried to open samba and nothing, no loading, no errors.
Windows logs show a couple of issues;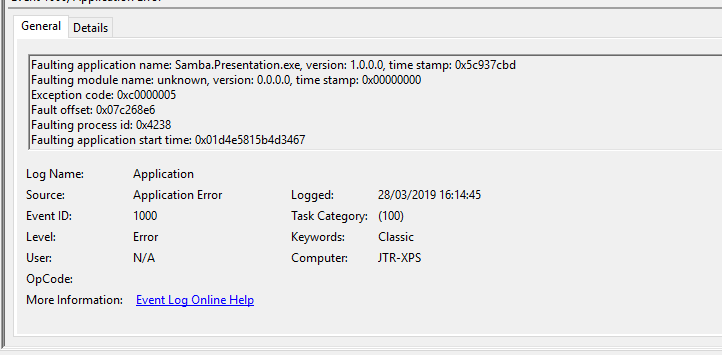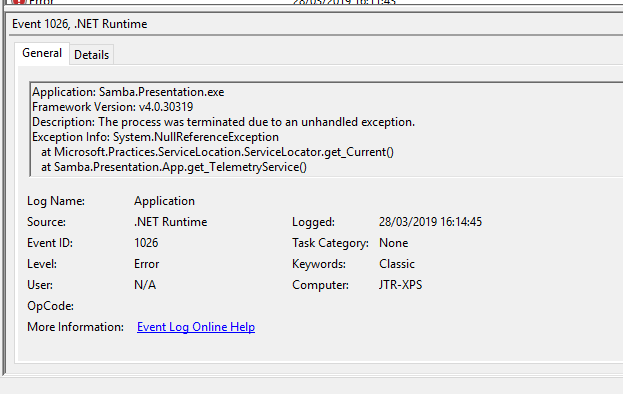 Tried reinstalling samba itself, no change.
Restartred SQL service etc - no change.
Am in SQL with mssqlm and all seems ok, db show and open.
Looks like something .net related - at least on one, should i try reinstalling .net?
Luckily this is just my dev machine.