hey guys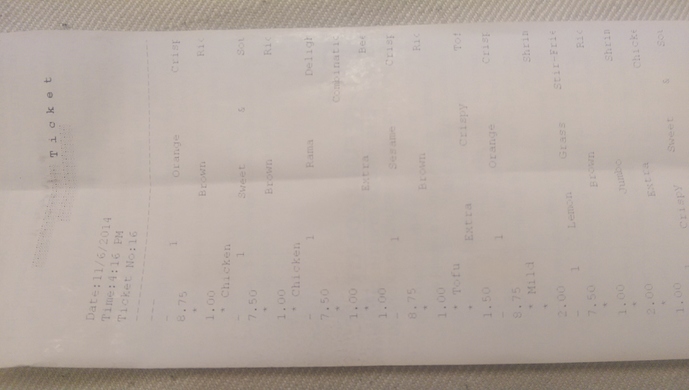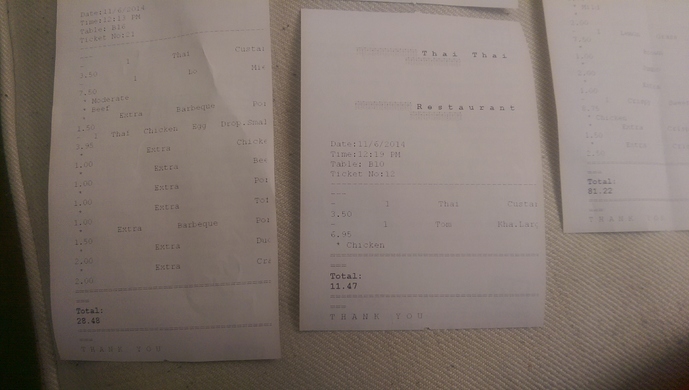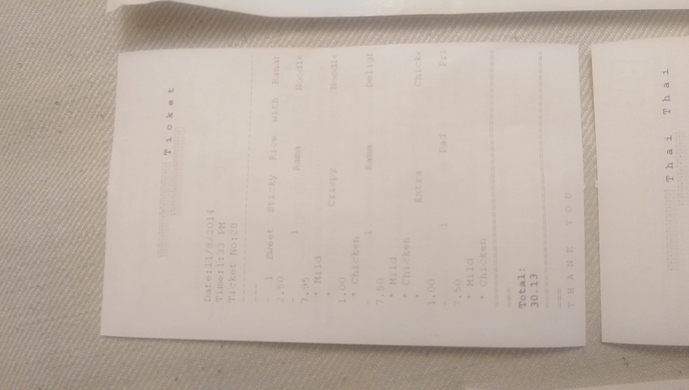 I'm currently finishing up my printer templates for all three. I need the orders to not be so split out like that. Not sure what is wrong, I've been trying to put the alignment to the left, but it's just printing out the same. Not sure if I'm doing it correctly.
Problem: its all too far spread apart. the orders.
Also, I've tried putting Thai Thai Restaurant in to the title as two lines. also tried Bolding the font,
but instead it comes out as
" <EB>Thai Thai Restaur
ant<DB>"

source code is
<title><EB>thai thai restaurant<db>

I want it to come out as
THAI THAI
RESTAURANT
among other things too, I plan on putting my restaurant's logo on it. So it shouldn't be a problem, I've found the tutorial to that already. (thanks in advance.)
Also is it possible to make it appear as in the food ordering.
- Specific Price.
because currently it comes out all messed up, but that may be due to the orientation of the printer's alignment, I've been looking for the code to make it left orientated? any way you could lead me to the right page on how to fix this problem. Currently this is only for the customer copy, The kitchen will be much more minimalistic - just food, and what type of ticket (dine/to-go/delivery)
Thanks in advance guys.
-Tan