I'm proud to announce Samba Market is Open.
You can add more features to SambaPOS by installing modules through Samba Market. We hope to release more modules soon and if you are interested to release your solutions through Samba Market please visit Partnership page.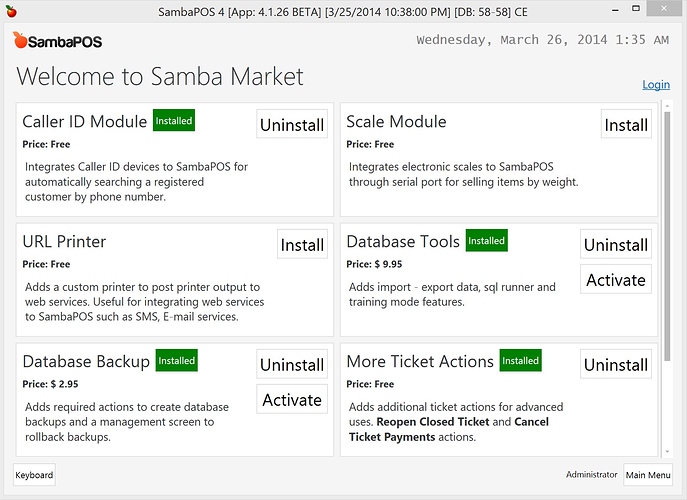 You can visit sambamarket.com website to register a Samba Market account to access paid modules released from Samba Market.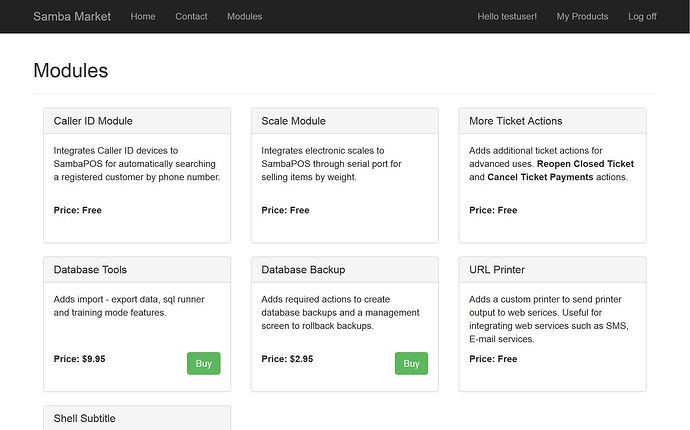 You can read more details about samba market website here: How to Buy modules from Samba Market
Currently we have these paid modules on Samba Market.