http://sambapos.com/?wpfb_dl=134
Here are new 5.1.53 features.
###Popup Browser action
This action works like Ask Question action but displays an URL inside popup window.
For example you can use it to display delivery maps without leaving ticket.
###Order Selection Changed rule
This rule works when you select / deselect an order line inside ticket.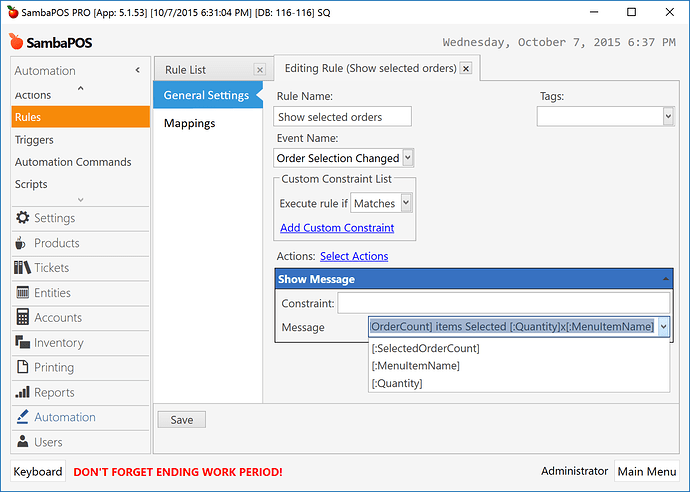 SelectedOrderCount parameter returns total count of selected order lines. When a new order line selected [:MenuItemName] parameter returns the name of the selected menu item name. When an order line deselects this parameter returns nothing (empty value).