I wish to ask if there is anyway to separate order tags for printing. For instance, my happy hour promotion for instance, one of them which is made into a button is for 2 beers and 1 pizza, where the customer can play around with the beer choices, 1 stella artois, 1 carlsberg, etc, As long as it adds up to 2 beers.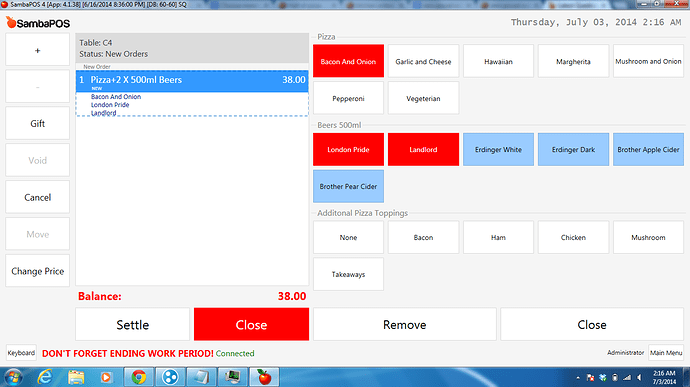 Now when I click this button, I am using order tags for pizzas and beers. As shown in the image above. I wish to send the pizza order to the kitchen printer and the beers to the bar, how can I do that?
I have tried using portions too, as shown here:

and Set menu bundle
However, I can't choose more than one portion. meaning, if let's say my happy hour promotion is 10 beers, the customer can choose one type of beer.if I use the portion method…
I am out of ideas, just wish to know if its possible to separate the orders as I mention, beers to bar and pizza to kitchen? Or is there another way to do it?