I'm setting up a basic promo Buy 4 Beers get 1 free using the Adjust Order Prices action. (i.e. Buy 5 for price of 4)
I've setup like this:
Product Tag "Promo" with "BeerPromo" on those items part of the promo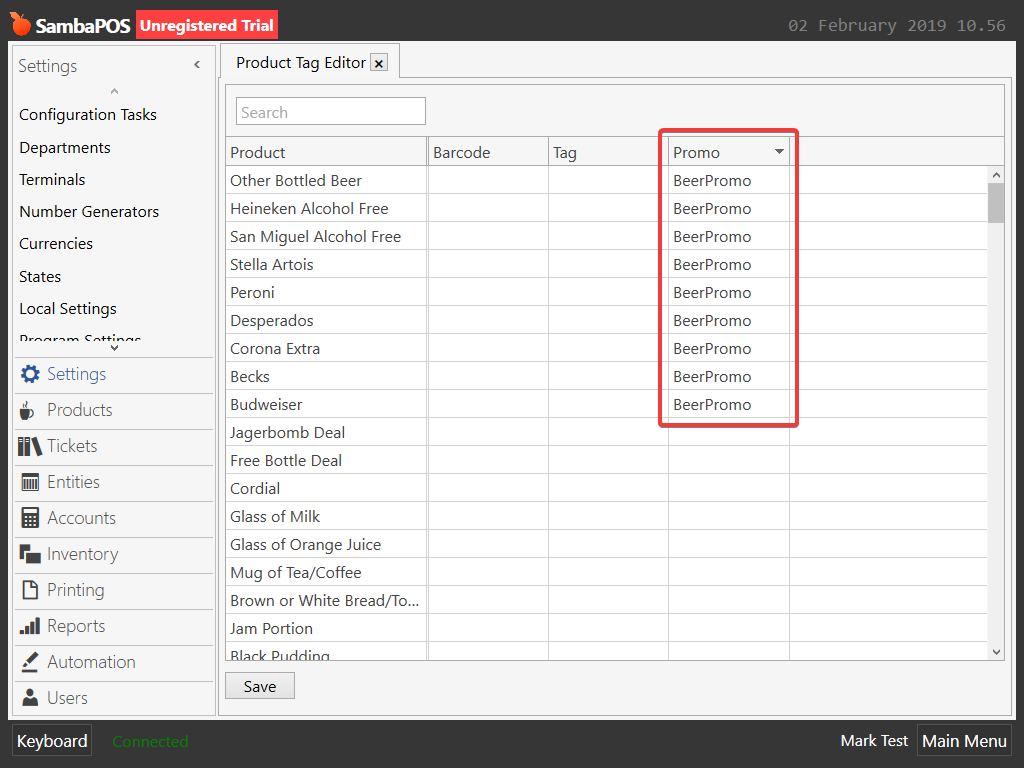 Action: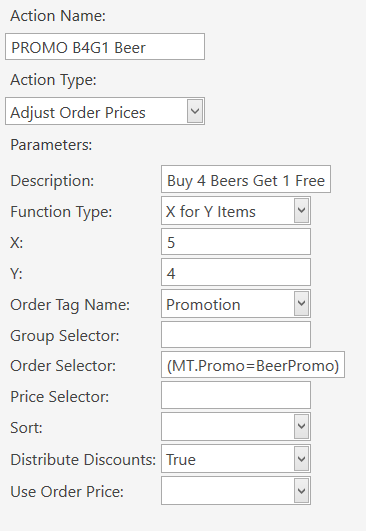 Rule: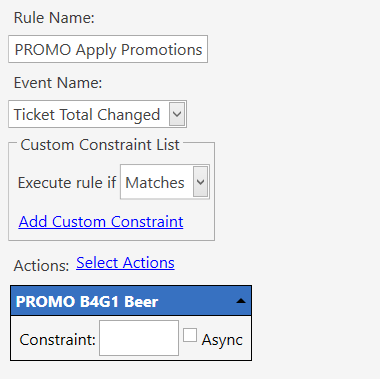 When I add items to a ticket, it doesn't apply the promotion properly - it adds a promotion order tag on the 6th and 7th item I add and the discount amount is not correct.
What should happen is when you add 5 at £3.40 each, the amount of 1 is discounted (-£3.40).
Also, if I use a quantity, like press 5 then a bottle of beer, the promo isn't calculated and also isn't calculated after I add a few more!
What am I doing wrong?