You don't always want a pile of buttons (i.e. Select Customer, Select Table, etc.) to the left of the Ticket to be able to display a (Custom) Entity Screen, so instead we can use an Automation Command Button placed somewhere else to activate/display an Entity Screen, and another Automation Command Button to dismiss/close the Screen and go back to the POS Ticket screen.
FLOW:
---
Entity Type "Dummy":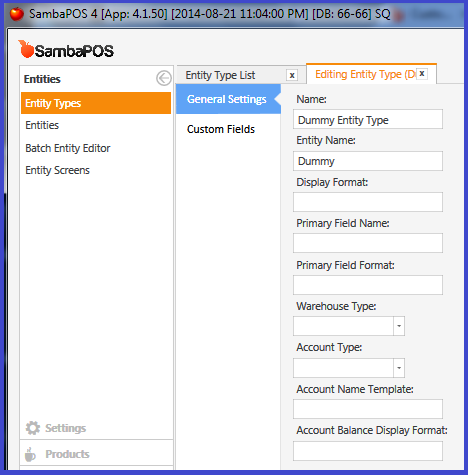 Entity Screen for "DUMMY":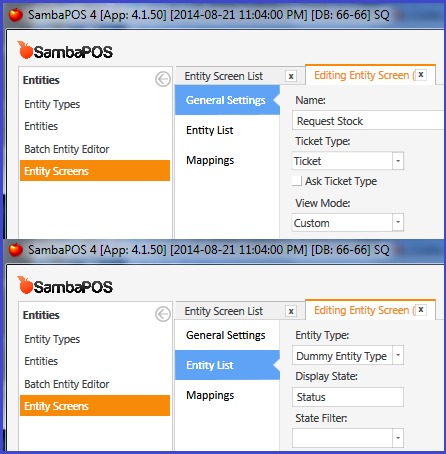 Automation Command:
Action: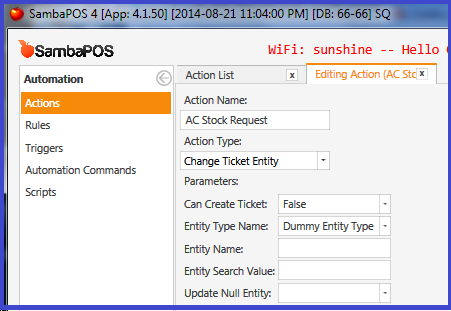 Rule: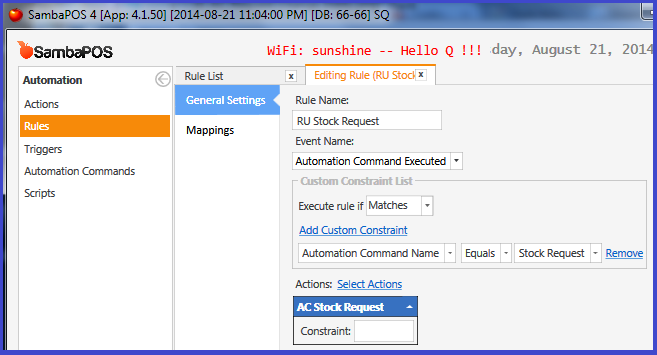 ---
Create a "CLOSE" button which you can place on an Entity Screen or Account Screen that will return you to the POS Ticket screen, making it easier than clicking Main Menu > POS.
Automation Command for the Close button - no mapping required:
Action for the Close button - use a Display Ticket action with Ticket Id: 0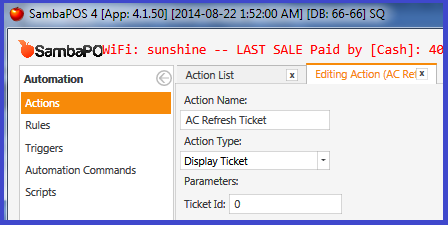 Rule for the Close button:
Automation Command Widget properties on Custom Entity Screen: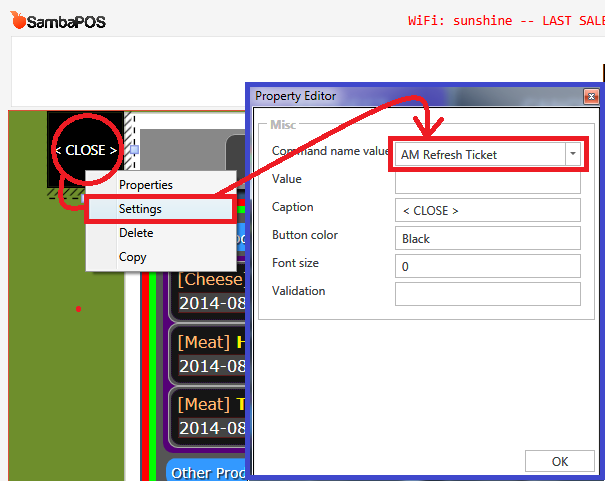 Adding the Close button to an Account Screen: