Hi everyone,
Just trying to set up a course grouping function,
as the client is using Gotablets to take orders,
when following this tutorial to set up the Order Course Shivan's Tutorial 2 - Order Courses & Order Grouping
I run into the question as how would one change course on the Go tablets?
So I thought that instead of an Automation Command Button, Will it be possible to do the same but with Order Tags?
Eg. when [Order Tags:Course] contains/equals [Main Course]
So It triggers the update Product state into Main Course?
then create a rule for each course?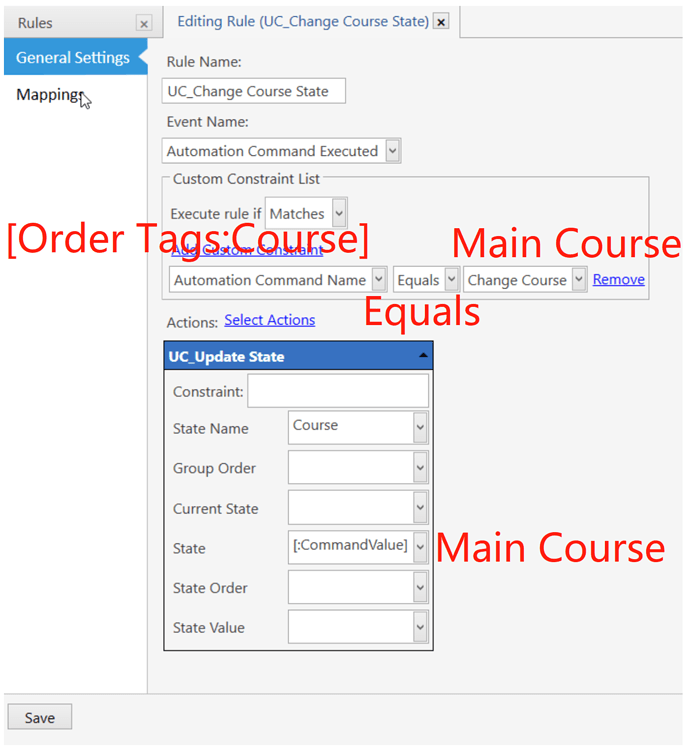 I think I am on the right track, if someone more experienced on this can share some insight would be much appreciated.