Ok, taken an all in one as part ex on till system.
Just deciding wether to just stick on eBay as is or switch to samba.
Has IRCTouch on it at the moment.
Not sure if I'm mean enough to subject someone to working this out.
Programing modes;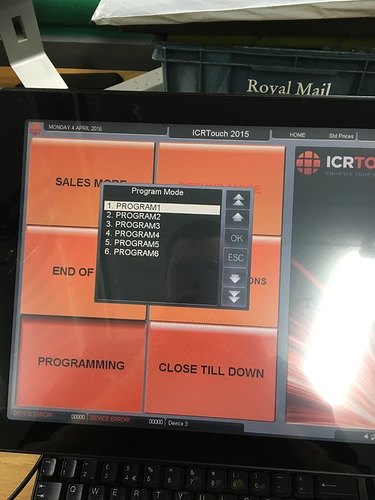 Apparently
1 = prices and stock
2 = text programing
3 = all programing
4 = button layout
5 = system mode
6 = program reads
WTF!!! Why not just call them that LOL
And people think SambaPOS is hard to understand?
I'd rather go back to writing prod names on a sheet of paper to put under the rubber cover LOL
Product names and prices are on two seperate programming modes!