So I set out the task to create the Delivered Orders on the Reservation Tab and its not showing the customer information in the column. Can I pull each Driver's information separate?
The highlighted in yellow I want to move to the Reservation Entity Screen: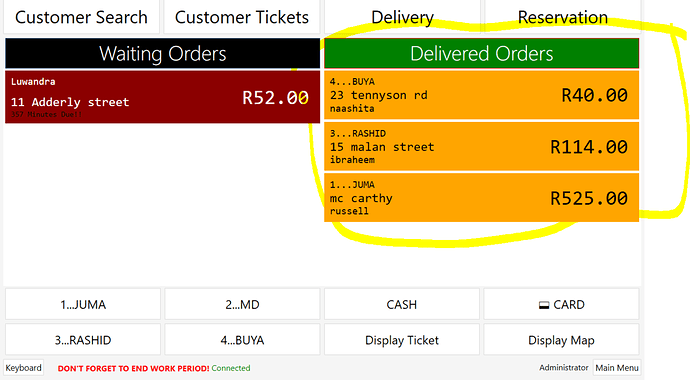 This is what I have so far (I copied the code from the Delivered Orders into JUMA: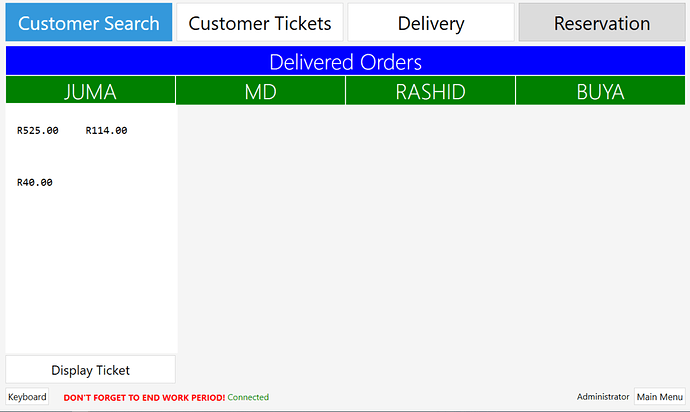 After playing some more I got this so far ( I need to figure out how to add driver totals and to put driver orders below his name and stretch the CASH CARD Button):
If anyone would be so kind to help. If you know of any great video tutorials for this could you please share it.