The ticket in question is closed, but not settled. I am using it for take away / phone in orders. If a customer needs to change quantity, how do I go about it?
The + and - buttons are grayed out / disabled.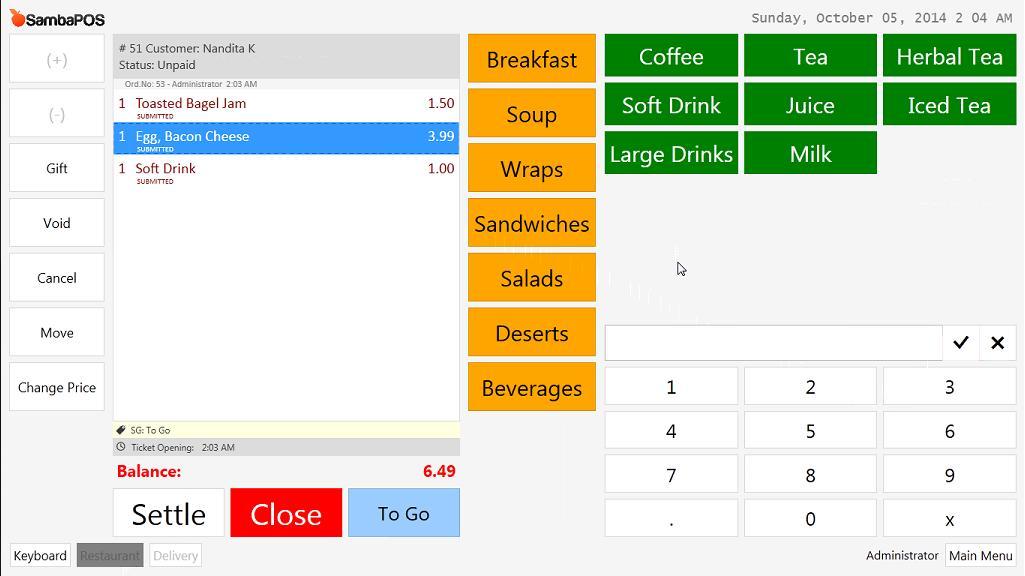 I can manually add the item and it comes up as "New" underneath, while the existing item shows "Submitted". I think this is by design.
If so, it it possible to go to the item screen when I click on a submitted item so that I can add more of it? In the screenshot above, I have clicked the Egg, Bacon item, but the view o the right is for Beverages.