I am completely in a stump with Sort Orders in the Kitchen Template.
What does Order State:X sort by?
Can we not specify which order state it sorts by? Does it sort by the first order state that is set?
Was there anyway to sort by item tag?
I understand that we are able to use ORDERS GROUP for sorting, but I currently am using it for splitting seats up.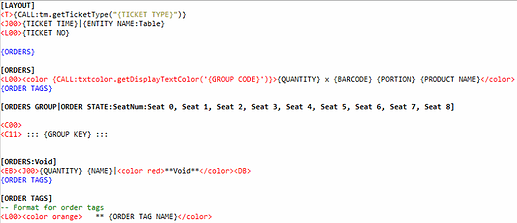 I also understand we can sort by Name, but then I would have to have a number in front of the name(In which worst case scenario I will do, but really is not ideal)
Any help is appreciated!!
Thank you!