Hi Team,
With reference to this poat: What's the logic in the Printer Mapping to send specific order to specific printer?
and the awesome response by @JTRTech
I've noticed a few differences between what I assume to be the current version and the version when this was posted. This setup will do exactly what I want to do but I've made a mistake somewhere.
I've set up the Product Tags: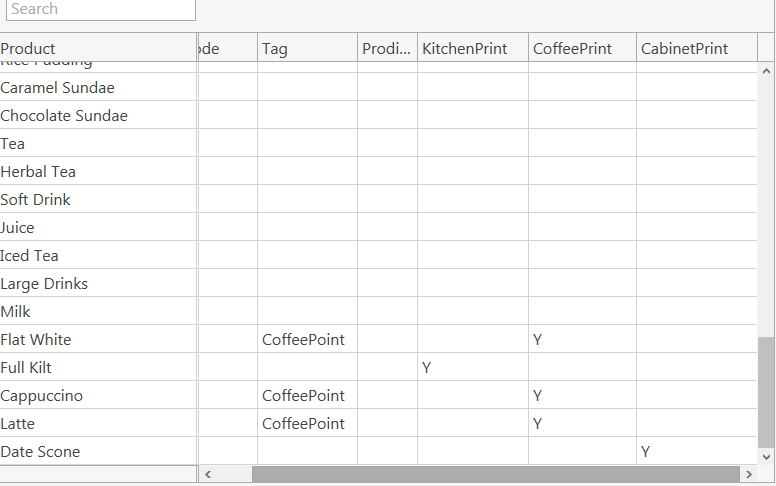 and edited the New Order Adding Rule: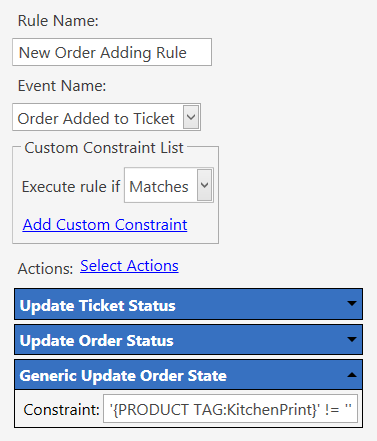 This could be where the issue is, in the Constraint. I've tried 2 single quotes and 1 double quote (not sure if that's even different?).
Here's where there looks to be a version difference, the constraint is now on the Action rather than within the Action.
Print Orders to Kitchen Printer: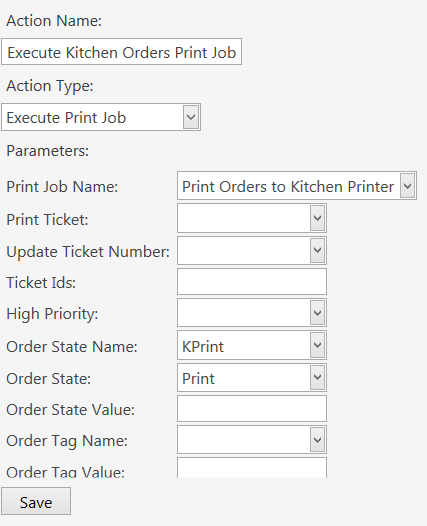 Now for the Ticket Closing Rule:
I created a new Action called Generic Updated Order State: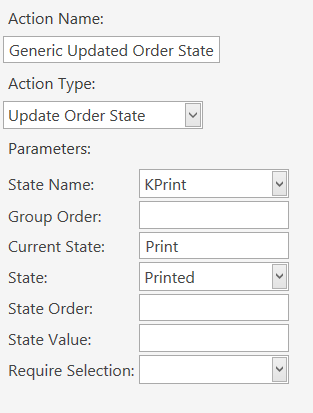 To change the State to 'Printed'.
The mappings are the same:

But everything just prints on the same piece of paper, what have I done wrong?