Hi,
I followed this Tutorial from emre:

My question is:
How can i add a "remove service charge button on Settle Screen, but continue to add it automatically on next sales?
i tried the toggle method described in the tutorial, but it seems to remove the service charge from new sales unless i re-toggle
Is it possible to automatically re-togle the service charge for new orders and just remove it on the order i say so?
Let me show you: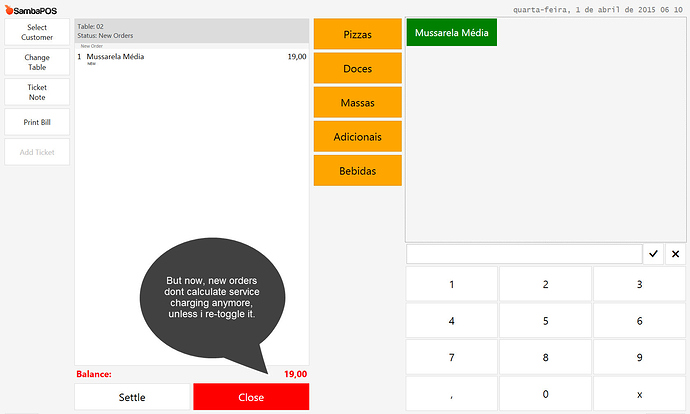 Thanks!