Here is a quick tutorial continuation for a method of accounting.
This method works best to track money taken from the cash drawer nightly to be deposited to the bank. The picture below shows a deposit of 100% of the drawer you can however leave money in the drawer and it will show in the cash Balance.
Can also setup Credit account to deposit as well however I would advise doing the deposit only after you know how much the credit processor actually deposited. I will explain in a later tutorial how to make it calculate the service fees.
A basic look at the flow of how it works:
Before Transaction:
After Transaction:
Bank Deposit Account Screen View:
Create Account Type:
Create the Accounts: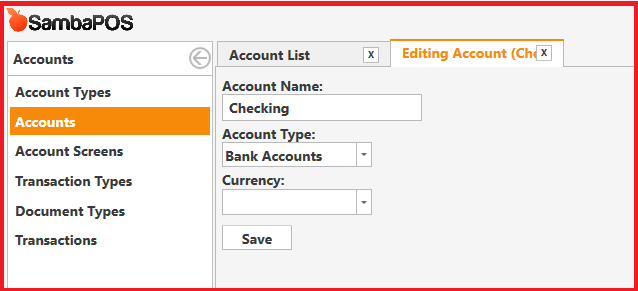 Create the Account Screens:
Create the Transaction Types: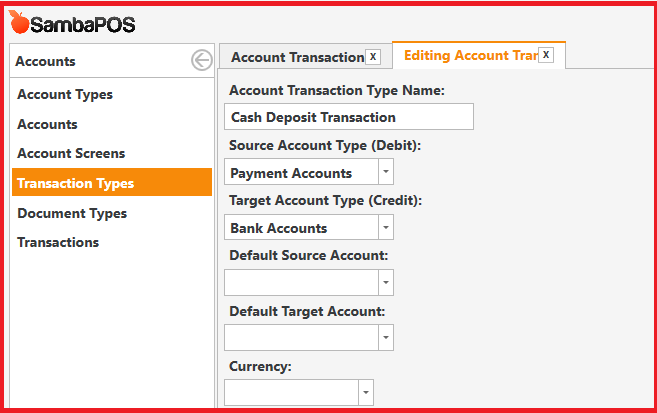 Optional Credit Type if you want to track it as well: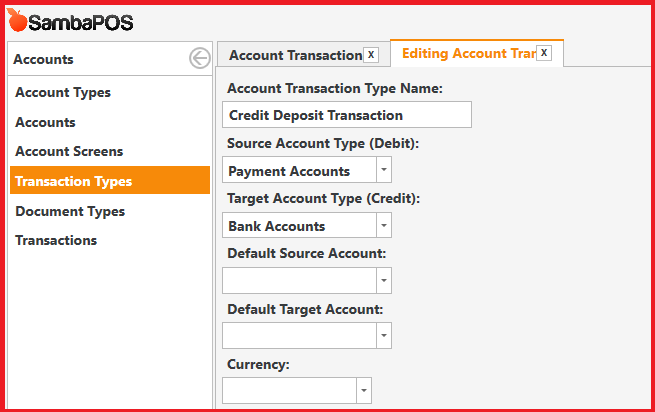 Create the Document Types:
Batch Create Screen:
To show how it interacts with expenses here is a quick look at a Supplier Payout Transaction:
If using multiple Bank Accounts assuming you Mapped each one to the Batch Create screen as mentioned above:
To select other accounts:
Result: