I'm trying out different methods of Kitchen Display .
The Task Widget using

And using Ticket Lister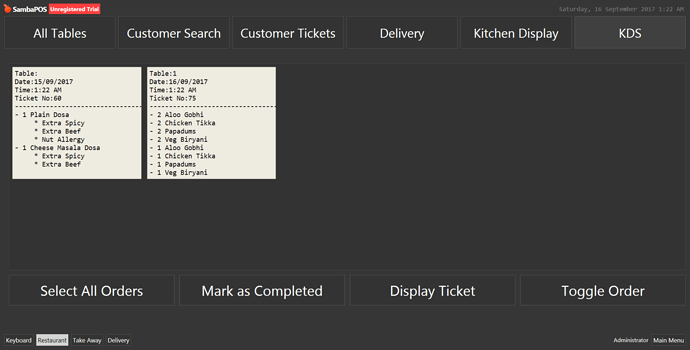 So setting up ticket lister was easy enough, and formatting was also easy enough.
However been able to select a task and complete it is the challenge now.
Looking at widget settings we have a few options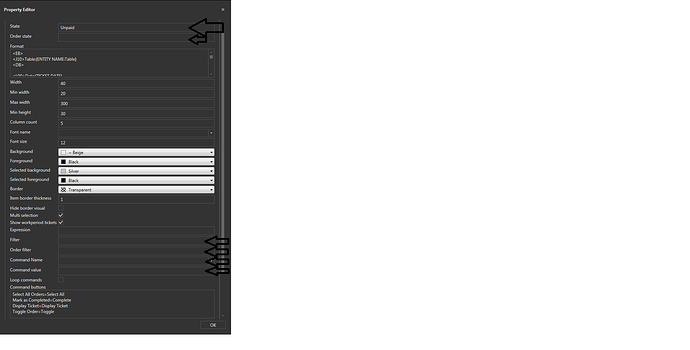 This leads me to believe that we can possible use Ticket/Order States and or use command buttons and auto command rules to change states to add and remove them using command buttons.
But I've never been able to configure a state or and know only a little on how they work. Could anyone point me in the right direction or give a hand?