Since I put together the Kitchen Display Tutorial using Task Printer and Custom Entity Screen with Task Editor Widget, I finally went a got a small 10" tablet to use as a Kitchen Display. I was very excited to see it in action, but alas, I am having some issues.
This is my first foray into a multi-terminal setup, and I am looking for some guidance - particularly as it pertains to updating the Kitchen Display on the Client.
The first problem was getting connected to the server DB. I eventually managed to do this, but for some reason I cannot get it to work with Windows Firewall turned on, even with setting static port 1433 and opening ports in the Firewall. Oh well, I will deal with that later.
I had the same "issue" with getting the green Connected indicator for the Message Server on the Client, but again managed to overcome this by disabling the Firewall. I'll deal with that later too.
Ok, so I am have the Client connected to the DB on the Server and the Message Server is running and the Client has a green Connected message. So far, so good, however…
I am not seeing updates on my Kitchen Display (client) when I submit an Order via the server. If I close and re-open the Entity Screen, the new Orders are there, but I would expect them to automatically refresh and update without interaction.
I have an Action in my Task Printer Rule that Broadcasts a Message. I also have a Rule to detect Message Received, and have an Action in that Rule to Update Widget. There is also a Show Message Action in there, but it does not appear. So I am lost…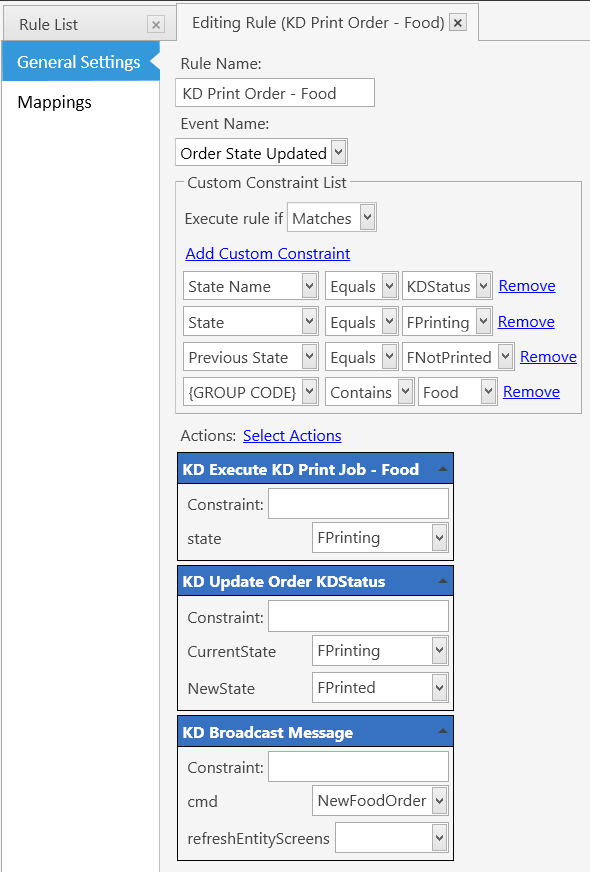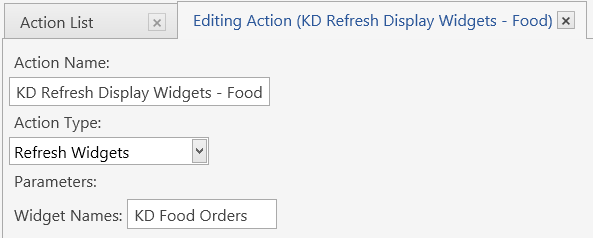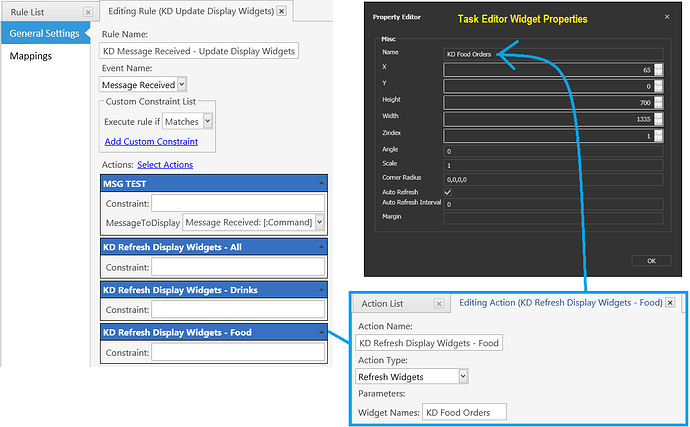 I would expect, at the very least, that the Show Message Action would appear, but it does not. This indicates to me that the Message Service is not working properly, but I don't really know what is going on here. Do I even need Message Server? Do I need to refresh the Entity Screen as well? If so, why? I assumed updating the Widget would do the trick.