This setup is originally based on the Tutorial by @emre, here:

However, as discussed in that thread, I wished for an alternate method so that Accounts would reflect the correct Balances.
Operational Flow:
---
First, you will need to implement this setup, to be able to Re-open a previously-Settled Ticket:

---
Once you have the above implemented, the setup of the Refund button is simple.
Ensure your Ticket Types have the option selected for Allow Zero Priced Orders: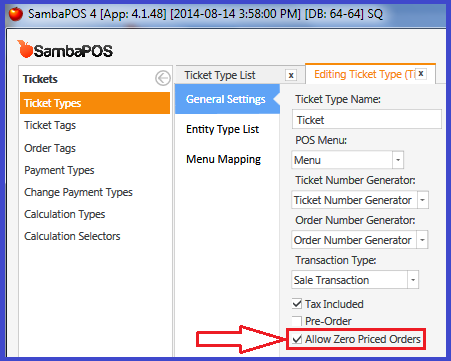 Automation Command for the Refund Item button:
Automation Command for the Ask Question Action:
Action to Update Order: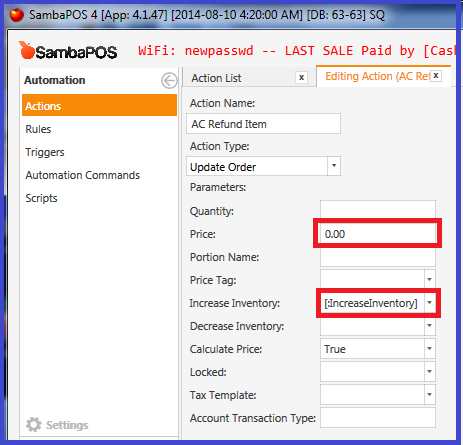 Action to Ask Question regarding Inventory: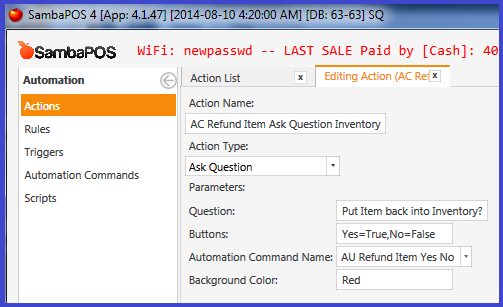 !!! NOTE !!!: the buttons Yes=True,No=False must use True/False values since we are going to send one of these values to the Update Order Action, and it expects True or False for the Increase Inventory parameter.
Rule to capture Refund Item button and fire Ask Question regarding Inventory:
Rule to execute the Update Order Action: